Reception and multilingual assistance in your company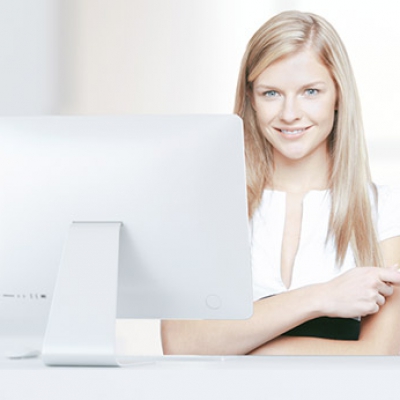 Temporarily looking for a fixed and professional team for your reception, showroom, client desk, conference or exhibition space?
Does your business need a stable team of hosts and hostesses to welcome your customers and visitors? Do you need competent and multilingual assistants to cope with the peak activity of your client desk or others? We select and train qualified, multilingual and available young people where and when you need them!
"Quality is never an accident. It's always the result of an intelligent effort. "
A quality welcome for your visitors
The first contact between your company and your visitors is an important moment. Whether it is the reception at your premises or the reception of visitors, speakers or participants in your conference area, your showroom or your exhibition space, we bring you the final touch that will mark your visitors.
Our hosts and hostesses:
We are a team of hosts and hostesses according to your needs: bilingual, trilingual or even more, our "people" are enthusiastic, professional and endowed with an innate sense of contact.
But that's not all! We also train them to be operational from the moment they arrive: reception procedures, products and services, computer systems, anything is possible.
welcoming visitors, speakers, clients
customer service
access control, cloakroom, serving staff
guides for visits to your exhibition space
….
Special request for your business? Please do not hesitate to contact us, we will offer a tailor-made service!
Professional and efficient teams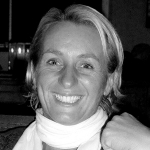 Véronique Vandamme, founder of LikePeople
"Nos people ne sont pas que des hôtesses et de hôtes chaleureux et serviables. Ils sont aussi capables d'assumer des missions importantes pour votre entreprise. Depuis plusieurs années, nous renforçons lorsque c'est nécessaire l'équipe du service "Lost Luggage" de Brussels Airport. Les 60 people qui y travaillent régulièrement doivent naturellement parler couramment plusieurs langues, mais ils doivent aussi pouvoir faire preuve d'empathie avec des voyageurs inquiets et désemparés. Nous les avons formés à l'utilisation du système informatique, mais aussi à la législation sur les bagages, qui diffère selon la provenance du vol. Nous avons créé un 'pool' dans lequel Brussels Airport peut puiser pour renforcer ses équipes lors des pics de trafic et assurer un service optimal en toutes circonstances."
Need a professional and multilingual team to welcome your customers and take care of them?
Let's discuss your project together, and we'll find the right team for you!
+32 475 41 74 53
They give us all their trust
We are proud to maintain long-term relationships with our customers. For us, each new mission is an opportunity to confirm to them on the field that they did well to renew their confidence. And if you become one of them?
You have accompanied us for several years on this project and it is a real pleasure and comfort of work to know that you are by our side throughout this event which is each year a challenge and a real test. We are waiting for a confirmation of the dates for next year but we will make you a "save the date", hoping that you will still be ours! I can only thank you once again for being present, on time and in a good mood with the ability to improvise and react to unforeseen or other elements ... to have contributed to the satisfaction and thanks of our client

Zoute Grand Prix

A huge thank you for Beobank !!! The customer was delighted and so were we. Thank you to all of your team from us.

Beobank